Aluminium-Torpedo-magnetisch-Ebene
Verpakung:

Schrumpffolie

Produktivität:

10000 PCS Per Month

Marke:

MGS-Ebene

Transport:

Ocean,Land,Air

Ort Von Zukunft:

China

Versorgungsmaterial-Fähigkeit:

500000 PCS Per Year

Zertifikate :

ISO 9001
Produktbeschreibung
Magnetische Torpedo-Wasserwaage
-Material: erträglich ABS-Kunststoff-Gehäuse,
-Soft TPR-Endkappen für schockierende resistent.
-Drei stoßfestem Acryl solid Ampullen: Horizontal, Plumb und 45 Grad;
-Fläschchen Feature: Zylinder/unzerbrechlich/stoßfest/Ultraschall Schweißen/UV beständig
-Genauigkeit: 1.0mm/m(0.001in/in=0.057°)
-Stark - halten magnetisch am Boden;
-Top-Zentrum Fläschchen für eine verbesserte Lesbarkeit lesen.
material

ABS

plastic body

bubble vials

horizontal,vertical and 45°

good accuracy

±1.0mm/m(0.001in/in=±0.057°)

window

with one window on top

end caps

shock-absorbing soft TPR

end caps

used widely

home decorations,ceiling etc.

Operating temperature

0℃~40℃

color

selected by your demands

body

double injection plastic body

logo

OEM&ODM very welcome

size

9''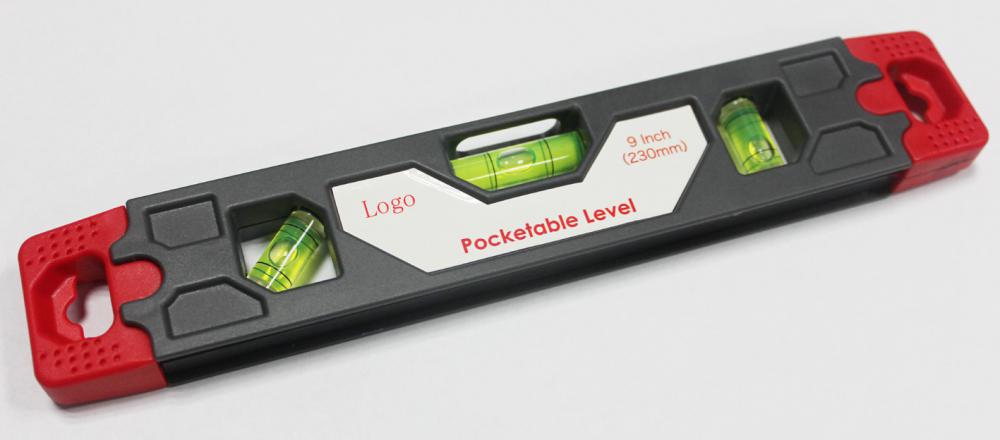 Wie ein Torpedo-Niveau zu lesen
Suchen nach dem unteren Rand der Ebene. Diese sitzt auf der Oberfläche, die Sie versuchen zu Ebene.

Inspizieren die Stelle des Levels und überprüfen Sie die Punkte, wo Sie wird nicht die Fläschchen mit Ihrem Ausscheiden blockieren, greifen.

Die meisten Ebenen sind mit einem ausgestanzten Loch an mindestens einem Ende für hängende oben Ihre Werkbank.

Der Rohr-Fläschchen in der Mitte der Ebene hilft Ihnen die wahre horizontale finden.

Tube Röhrchen an den Enden findet das wahre senkrecht.

Es gibt eine gewinkelte Rohr-Fläschchen finden Sie bei 45°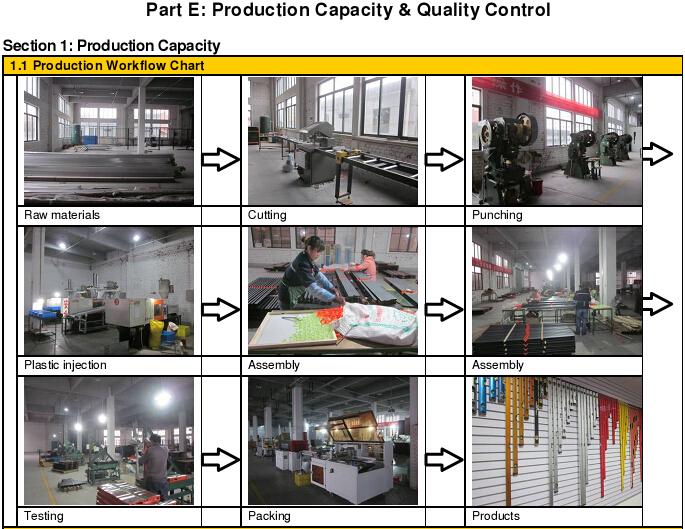 Notes on silver plating of aluminium machined parts.

The silver plating of aluminum machined parts is much more difficult than that of ordinary copper parts, and the process is complicated. The main reason is that the performance of aluminum machined parts is different from that of other metals. Aluminum belongs to amphoteric metal and reacts with acid and base. If the...

Electrochemical Aluminium Performance Introduction and Precautions

【China Aluminum Network】 Electrochemical aluminum is the sum of chemical reactions of some chemical elements. The essence is a chemical reaction made by a variety of processes such as coating machines. Hot stamping temperature: 150-160°C Hot stamping time: 0.4-0.7S The main colors: gold, silver, red, blue, black and so on....
Produktgruppe : Torpedo-Ebenen