Brücke Casting Scaffording Ebene
Verpakung:

Schrumpffolie

Produktivität:

50000 PCS Per Month

Marke:

MGS-Ebene

Transport:

Ocean,Land,Air

Ort Von Zukunft:

China

Versorgungsmaterial-Fähigkeit:

500000 PCS Per Year

Zertifikate :

ISO 9001
Basisinformation
Modell: 700707
Size: 250mm
Produktbeschreibung
Casting Scafford gefertigt aus Aluminium-Legierung mit hoher Transparenz Libellen, nie austreten, hohen Genauigkeit. Wir produzieren Digitalnivellier,LED Level,Professional Dosenlibelle,I-Beam-Ebene,Druckguss Ebene ,Ebene Estrich Torpedo, Geist Blase Fläschchen ,Quadrate ,Herrscher und So weiter. Verschiedene Arten von Wasserwaagen verwendet werden, Tischler, Steinmetze, Maurer, andere Gebäude handelt, Arbeiter, Vermesser, Monteure und andere Schlosser, und in einigen Foto- oder video-Grafik arbeiten.
700707 Gießen SCAFFORD Ebene
1, Mitte Pflicht Aluminium Druckguss im 10-Zoll- ()Größe 250mm. )
2, Pulver Beschichtung Oberfläche.
3, zwei Fläschchen (180° und 90° ) mit zwei Grad Genauigkeit 0.5mmm / m
4, gefräste Boden für hohe Ebenheit.
5, mit einem hängenden Löcher.
6, mit starken holding seltene Erde Magneten auf die gefrästen bottom(optional).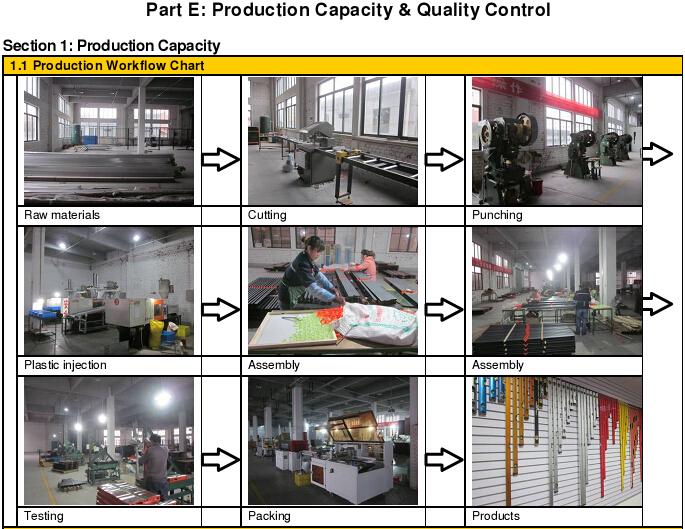 Zun Chen Men's underwear casting two decades classic brand

Respect men's underwear has always been to high-quality, comfort known, popular. Products make extensive use of natural fibers such as regenerated fiber, modal and cotton, with neat cut and neutral colors, showing a clean and perfect image. Elegant and comfortable and elegant selling twenty years, adhere to the...

Ten years of both course, brilliant casting ---- Feng Lin enterprises tenth anniversary celebration

July 1, Feng Lin Enterprise International Trade Import and Export Co., Ltd. was established and started to put into operation. The establishment of the International Trade Corporation is a major milestone for the company to formally go abroad and to the world. This will be the hallmark of the internationalization of the...
Produktgruppe : Die-Casting-Stufen