Heißer Verkauf Casting Gerüst Ebene
Verpakung:

Schrumpffolie

Produktivität:

50000 PCS Per Month

Marke:

MGS-Ebene

Transport:

Ocean,Land,Air

Ort Von Zukunft:

China

Versorgungsmaterial-Fähigkeit:

500000 PCS Per Year

Zertifikate :

ISO 9001
Produktbeschreibung
Hot Verkauf Casting Scafford Ebene
1, Nahen Pflicht Aluminium Druckguss Level in 10 Zoll ()Größe 250mm. )
2, Pulver Beschichtung Oberfläche.
3, zwei Ampullen (180° / 90° ) mit zwei Grad Genauigkeit 0.5mmm / m
4, geschliffener Boden für hohe Ebenheit.
5, mit einem hängenden Löcher.
6, mit starken holding seltene Erde Magneten auf die gefräste bottom(optional).
Wir sind professioneller Hersteller auf Wasserwaagen und Bubble-Fläschchen, unser Geist-Niveau . Wir tun OBM, OEM, ODM business.UK, Frankreich, Deutschland, Italien, Russland, Japan, Korea, Südafrika, Australien, Saudi Arabien, Dubai, Taiwan etc.. Unsere Kunden sind bekannte Importeure, Home-Centers, Professional Tool Stores, Famous gebrandmarkt Großkonzern.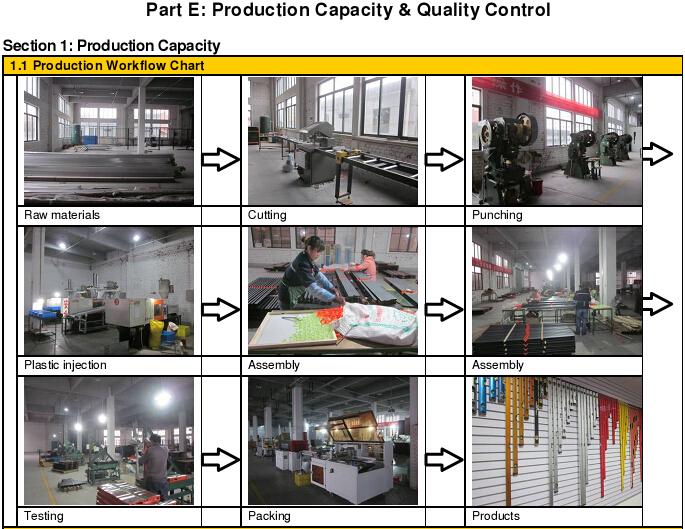 Casting Scafford Ebene aus einer Aluminiumlegierung, mit hohen transparenten Libellen, nie Leckagen, hohe Genauigkeit. Wir produzieren Digitalnivellier,LED-Ebene,Professional Box Ebene,Faltwerkzeug Ebene,Druckguss-Ebene ,Torpedo Level Estrich Level, Geist Blase Fläschchen ,Quadrate ,Herrscher und So weiter. Verschiedene Arten von Wasserwaagen können verwendet werden von Zimmerleuten, Steinmetzen, Maurern, andere Gebäude Handel Arbeiter, Vermesser, bewährt und andere Metallarbeiter und in einigen Foto- oder video-Grafik arbeiten.
Zun Chen Men's underwear casting two decades classic brand

Respect men's underwear has always been to high-quality, comfort known, popular. Products make extensive use of natural fibers such as regenerated fiber, modal and cotton, with neat cut and neutral colors, showing a clean and perfect image. Elegant and comfortable and elegant selling twenty years, adhere to the...

Ten years of both course, brilliant casting ---- Feng Lin enterprises tenth anniversary celebration

July 1, Feng Lin Enterprise International Trade Import and Export Co., Ltd. was established and started to put into operation. The establishment of the International Trade Corporation is a major milestone for the company to formally go abroad and to the world. This will be the hallmark of the internationalization of the...
Produktgruppe : Die-Casting-Stufen