Mittleren Zollsatz Druckguss Gerüstbau
Verpakung:

Schrumpffolie

Produktivität:

50000 PCS Per Month

Marke:

MGS-Ebene

Transport:

Ocean,Land,Air

Ort Von Zukunft:

China

Versorgungsmaterial-Fähigkeit:

500000 PCS Per Year

Zertifikate :

ISO 9001
Produktbeschreibung
Unteren mittleren Druckguss Gerüst Zollsatz gefräst
1, Mitte Pflicht Aluminium Druckguss im 10-Zoll- ()Größe 250mm. )
2, Pulver Beschichtung Oberfläche.
3, zwei Fläschchen (180° und 90° ) mit zwei Grad Genauigkeit 0.5mmm / m
4, gefräste Boden für hohe Ebenheit.
5, mit einem hängenden Löcher.
6, mit starken holding seltene Erde Magneten auf die gefrästen bottom(optional).
Guss Scafford gefertigt aus Aluminium-Legierung mit hoher Transparenz Libellen, nie austreten, hohen Genauigkeit. Wir produzieren Digitalnivellier,LED Level,Professional Dosenlibelle,I-Beam-Ebene,Druckguss Ebene ,Ebene Estrich Torpedo, Geist Blase Fläschchen ,Quadrate ,Herrscher und So weiter. Verschiedene Arten von Wasserwaagen verwendet werden, Tischler, Steinmetze, Maurer, andere Gebäude handelt, Arbeiter, Vermesser, Monteure und andere Schlosser, und in einigen Foto- oder video-Grafik arbeiten.

Unsere Fabrik wurde nach dem ISO9001: 2008 geprüft, und wir verfolgen mit diesem System. Hochwertige Rohstoffe, ausgezeichnete Produktion technische & kontrolliertes Qualitätssystem garantiert höhere Performance Produkte.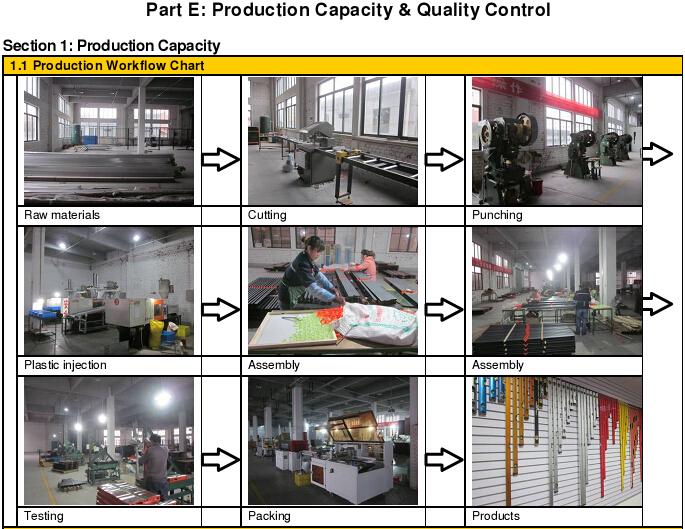 In the cold truck market, there is a predominance of GER heavy trucks

After heavy-duty growth in the first half of the year, the heavy-duty truck market began to show weak growth. Even the hopeful "Jin 9 Silver Ten" failed to show strong sales. However, the heavy trucks, Jianghuai Gealfa and other brands of EGR products showed signs of recovery. Signs, and showed a trend of rapid...

Hervé Léger by Max Azria Global Expansion

Hervé Léger by Max Azria plans to expand operations in London, Singapore, and Dallas. Max Azria, designer and CEO of the brand, said that the economic downturn is the time for the expansion of the brand. As the economy is weak, both rents and land prices have decreased, and the time for expansion is now very good. And...
Produktgruppe : Die-Casting-Stufen