Bau-Box-Ebenen mit zwei Gummigriff
Verpakung:

Schrumpffolie

Produktivität:

50000 PCS Per Month

Marke:

MGS-Ebene

Transport:

Ocean,Land,Air

Ort Von Zukunft:

China

Versorgungsmaterial-Fähigkeit:

500000 PCS Per Year

Zertifikate :

ISO 9001
Produktbeschreibung
700910 pro fessionelle Box Ebene: magnetische Rand mit Seltenerd-Magneten hält an eisenhaltigen Metalloberflächen, massiven Acryl, die Fläschchen Nebel wird nicht, Leck, oder Pause, schwere Box Aluminium-Rahmen, präzise gefräste Kanten Frame-Genauigkeit, Ergonomie versichern Gummierte Griffe, Anti-Slip/Anti-Shock abnehmbaren Endkappen schützen Rahmen, Modelle: 700909 60" magnetische Aluminium-Box-Ebene
32 "rote NLL Ebene
1 Schwerlast-Aluminiumrahmen für none verformen oder verdrehen
2 3 festen Vials mit professioneller Genauigkeit 0,5 mm/m
3 Doppelte gefräste Oberflächen für hohe Ebenheit
4 große Doppelzimmer, farbige gummierte Endkappen für starke Schockfestigkeit
5 zwei große Gummierte Griffe bequeme Arbeit
6 zwei großen hängenden Löcher auf Endkappen für bequeme Aufbewahrung
7 starke Haftmagnete seltenen Erden (optional)
Produkte-Parameter
| | |
| --- | --- |
| Art size | Remarks |
| 700910-(800mm) | 32" professional level with two handle |
Produzieren wir Digitalnivellier LED Level, Professional Box Ebene, -Beam-Ebene, Druckguss Ebene, Torpedo Level Estrich Level, Geist Blase Fläschchen, Quadrate, Herrscher und so weiter. Verschiedene Arten von Wasserwaagen können verwendet werden von Zimmerleuten, Steinmetzen, Maurern, andere Gebäude Handel Arbeiter, Vermesser, bewährt und andere Metallarbeiter und in einigen Foto- oder video-Grafik Arbeiten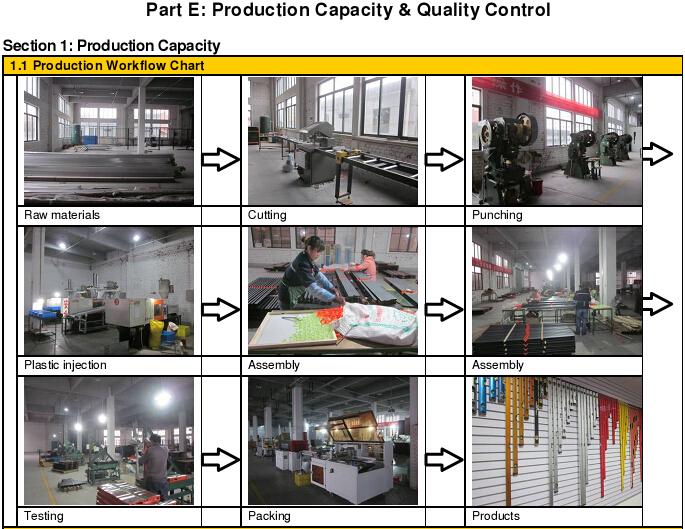 XF Series Box Shaped Dryer 1. Box Shaped Fluidized Dryer made by all stainless steel 2. Box Shaped Fluidized Dryer is Pellet Fluid Bed Dryer 3. Box Shaped Fluidized Dryer is XF Series Fluid Bed Drier and Pellet Hot Air Drier Pellet Drying Machine Principle The Granulate Dryer is heated by means of steam or electric power,...

Our Gabion box Test by SGS Before Shipment

our customer arranged the SGS test person come test the gabion box befor every shipment micrometer test the wire diameter:2.7mm±0.05mm use the ruler test the hole size:80×100mm is 83×105mm the width:1000mm is 1010mm the length:2000mm the heght:1000mm is 1005mm test our zinc coated:more than 275g/m2 look our gabion box which...
Produktgruppe : Kastenabschnitt Ebenen