60" Design neue Mess Box Ebene - Rot
Verpakung:

Schrumpffolie

Produktivität:

50000 PCS Per Month

Marke:

MGS-Ebene

Transport:

Ocean,Land,Air

Ort Von Zukunft:

China

Versorgungsmaterial-Fähigkeit:

500000 PCS Per Year

Zertifikate :

ISO 9001
Basisinformation
Modell: 700905-1500mm RED
Produktbeschreibung
60" neues Design Mess Box Ebene-Rot
1, heavy-Duty-Aluminiumrahmen für keines verformen oder verdrehen.
2, drei feste Fläschchen mit professionellen accuracy:0.5mm/m(0.0005in/in).
3, Double gefräste Oberflächen für hohe Ebenheit.
4, große Doppelzimmer, farbige gummierte Endkappen für starke Schockfestigkeit.
5, zwei große Gummierte Griffe für komfortables Arbeiten.
6, zwei großen hängenden Löcher auf Endkappen für bequeme Aufbewahrung.
7, Strong halten Seltenerd-magnets(optional)
Produkte-Parameter
| | |
| --- | --- |
| Art size | Remarks |
| 700905-(1500mm) | 60" professional level without handle |
Professional Box Ebene: MGS-Aluminium-Legierung im Feld Ebene sind die härtesten, haltbarsten Ebenen auf dem Bau Baustelle jemals Gnade. MGS-Feld-Ebene-Fläschchen sind in Feste Blöcke untergebracht Acrylglas, wodurch sie sehr widerstandsfähig gegen direkte Auswirkungen. Das Solid im Feld Ebene Rahmenkonstruktion gibt vier Punkte Stärke, was zu einem Niveau, das ist nahezu unempfindlich gegen Verdrehen oder verbiegen. Innovative Funktionen wie extrabreite, Gummierte Griffe ein, wodurch unsere Feld-Beam/Ausleuchtzone Ebene Fläschchen Glühen in der Dunkelheit machen MGS Box-Beam Stufen härter und besser als jeder andere Feld-Ebene auf dem Markt.
Unserem Werk wurde nach dem ISO9001: 2008 geprüft und wir verfolgen mit diesem System. Hochwertige Rohstoffe, ausgezeichnete Produktion Technische & gut kontrollierten Qualitätssystem garantiert höhere Veredlungsprodukte.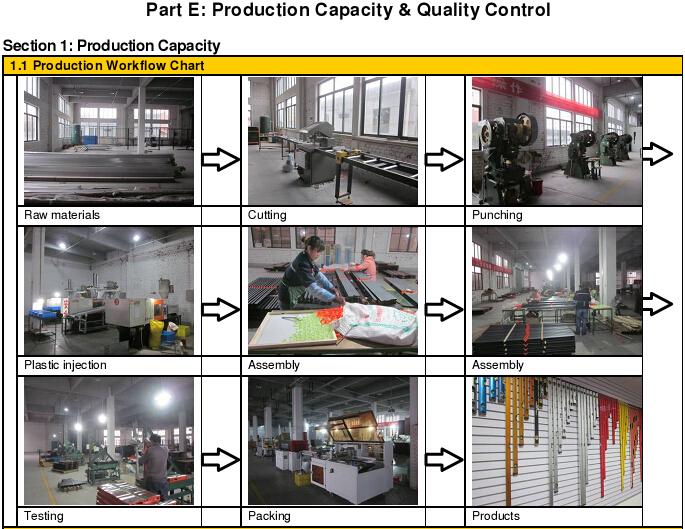 China-2016-New-Design-Civil-Gabion-Box

Description of Gabions:Introduction:Welded Gabion is also named gabions, rock gabions, welded wire gabions, welded mesh gabions, gabion boxes, gabion mattresses, gabion basket, galfan coated welded gabions, welded mesh gabion box. It is composed of welded...
Produktgruppe : Kastenabschnitt Ebenen