NLL Level 16"
Verpakung:

Schrumpffolie

Produktivität:

50000 PCS Per Month

Marke:

MGS-Ebene

Transport:

Ocean,Land,Air

Ort Von Zukunft:

China

Versorgungsmaterial-Fähigkeit:

500000 PCS Per Year

Zertifikate :

ISO 9001
Produktbeschreibung
NLL Level 16"
1 Schwerlast-Aluminiumrahmen für none verformen oder verdrehen
2 3 festen Vials mit professioneller Genauigkeit 0,5 mm/m
3 Doppelte gefräste Oberflächen für hohe Ebenheit
4 große Doppelzimmer, farbige gummierte Endkappen für starke Schockfestigkeit
5 zwei große Gummierte Griffe bequeme Arbeit
6 zwei großen hängenden Löcher auf Endkappen für bequeme Aufbewahrung
7 starke Haftmagnete seltenen Erden (optional)
Produkte-Parameter
| | |
| --- | --- |
| Art size | Remarks |
| 700909-(400mm) | 16" professional level with one handle |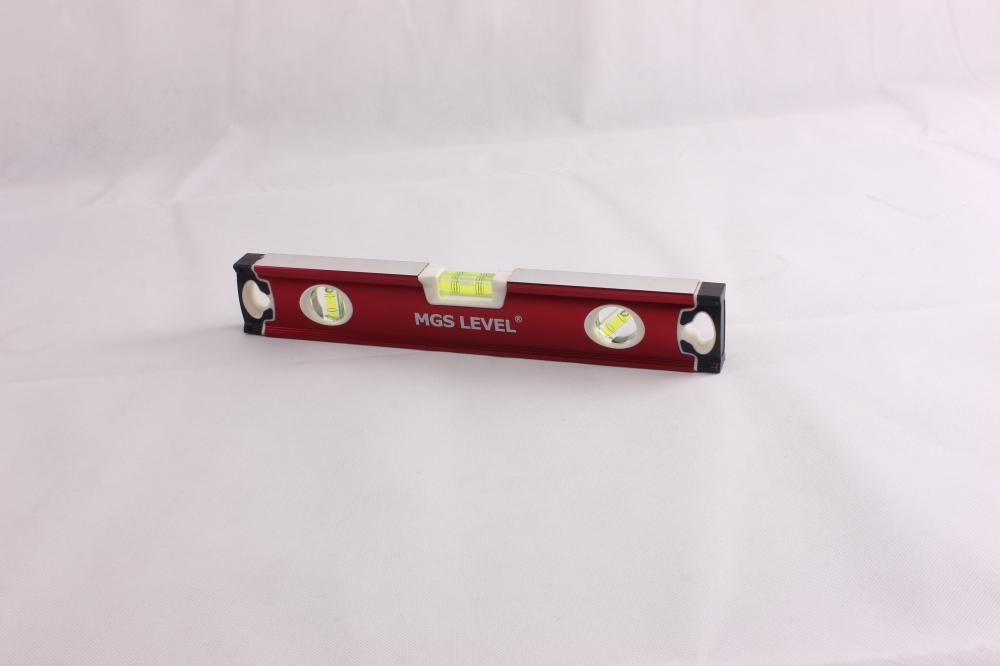 Unserem Werk wurde nach dem ISO9001: 2008 geprüft und wir verfolgen mit diesem System. Hochwertige Rohstoffe, garantiert ausgezeichnete Produktion Technische & gut kontrollierten Qualitätsmanagementsystem höhere Performance Produkte.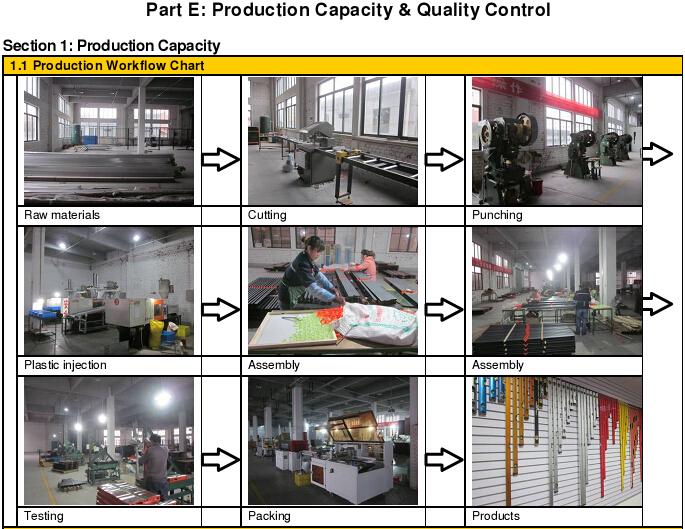 Gewusst wie: Verwenden Sie eine Wasserwaage
Reinigen der Ebene entfernen alle Ablagerungen und Schmutz von den Kanten.
Markieren Sie eine Linie am unteren Rand an der Wand.
Drehen Sie das Niveau um, so dass unten oben wird. Die neue obere Kante entlang der markierten Linie zu setzen. Wenn die Blase zentriert ist, stimmt Ihr Niveau. Wenn dies nicht der Fall ist, es ist defekt.
Platzieren Sie die Ebene, auf der Oberfläche des Objekts, für die Sie die wahre horizontale ([Horizont") finden möchten. Stellen Sie sicher, dass die Geist-Röhre parallel zum Objekt verläuft. Lassen Sie die Blase an die Spitze des Rohres Geist schweben.
Setzen Sie Ihre Augen auf der Ebene mit der Geist-Röhre. Um eine genaue Lektüre zu erhalten, schließen Sie ein Auge.
Achten Sie auf wo die Blase im Inneren der Röhre Geist ist. Wenn es zwischen den Zeilen auf der Tube zentriert ist, ist Ihr Objekt. Wenn die Blase auf der rechten Seite der Linien ist, neigt Ihr Objekt nach unten rechts-nach-links. Wenn die Blase auf der linken Seite der Linien ist, neigt Ihr Objekt nach unten von links nach rechts.
Um die wahre vertikal oder "plumb" finden, wiederholen Sie den gleichen Prozess vertikal.
To Further Strengthen The Security Precautions, Dalian Airport Will Enhance The Security Level

Yesterday, Dalian International Airport issued a message, in accordance with the requirements of higher security work, in order to further strengthen the security precautions to ensure the safety of passengers travel, from 16th October, 2017 to end of October, Dalian Airport will upgrade security level. It is reported that...

Yinchuan Hedong International Airport Posted A Notice Of Enhancing The Safety Inspection Level Today

Yinchuan Hedong International Airport posted a notice of enhancing the safety inspection level today, the airport security station will increase the opening rate, improve the take off the waist rate, the implementation of explosion-proof inspection and other more strict security inspection measures. The time of passing...
Produktgruppe : Kastenabschnitt Ebenen